RETREATS | PROGRAM | LOCATION | PRACTITIONERS
---
Healing & Wellbeing Retreat is a partnership of Denise Harskamp holistic therapist and international qualified classical YogaMaster Antar Khirad. They cooperate with local qualified professionals (masseurs, artists and therapists).
---
Antar Khirad – hatha mindful yoga, meditation & ayurvedic massage
Swami Antar Khirad ('Inner wisdom') got his Sanyas in 1996 at the community of 'Osho', enlightened contemporary Master in Pune. Though the journey goes further back then that, starting at very young age with playfulness, wilderness and a deep search of the truth, along with fellow travelers.Born in the northern part of India in a Shatriya family, he was raised with 'Sanatan Dharma' (Eternal Religion).Through the journey of life he has been with different mystics and masters, and lived in several communes and ashrams. "Religion is not where you are born in, it's what is born out of you." Having this insight, Khirad keeps moving on his path. At present, sharing his love and energies in Europe for the last 10 – 15 years as a contemporary teacher of Yoga, Ayurveda and Meditation. Leading many groups and workshops, and giving trainings and individual sessions internationally. At present having a community in Rishikesh called 'Rishis International' and sharing along with many co-teachers and therapists the wisdom of many different spiritual practices such as yoga, tantra, vedanta and sufism.
---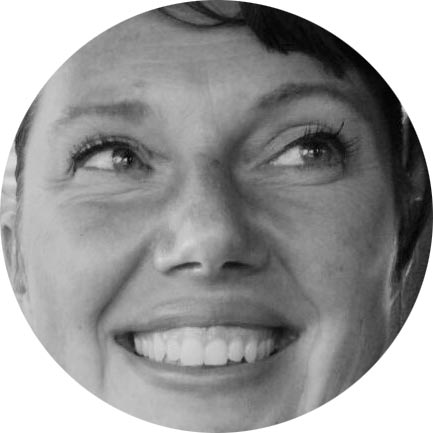 Denise Harskamp– Holistic therapist & manager/host
Denise Harskamp is a qualified Holistic Therapist. She combines her profession as an Energy healer, IRest Yoga teacher, Culinary Private Dining chef.  After graduating at the University of Amsterdam (1996) for over 20 years she created all kind of cultural and culinary events.In 2014-2016 she lived in Curaçao and traveled extensively with partner and kids through the South of America and explored her interests in shamans, medicinal plants and healing arts. After several spiritual courses she finally made a switch in her career and completed the professional TECHS course in Cellular Energetic Healing in Findhorn, Scotland and also got her degree in 'General Medicine' and 'IRest yoga nidra teacher level 1 and 2. She is owner of Denicious www.denicious.nl based in Utrecht, Netherlands.